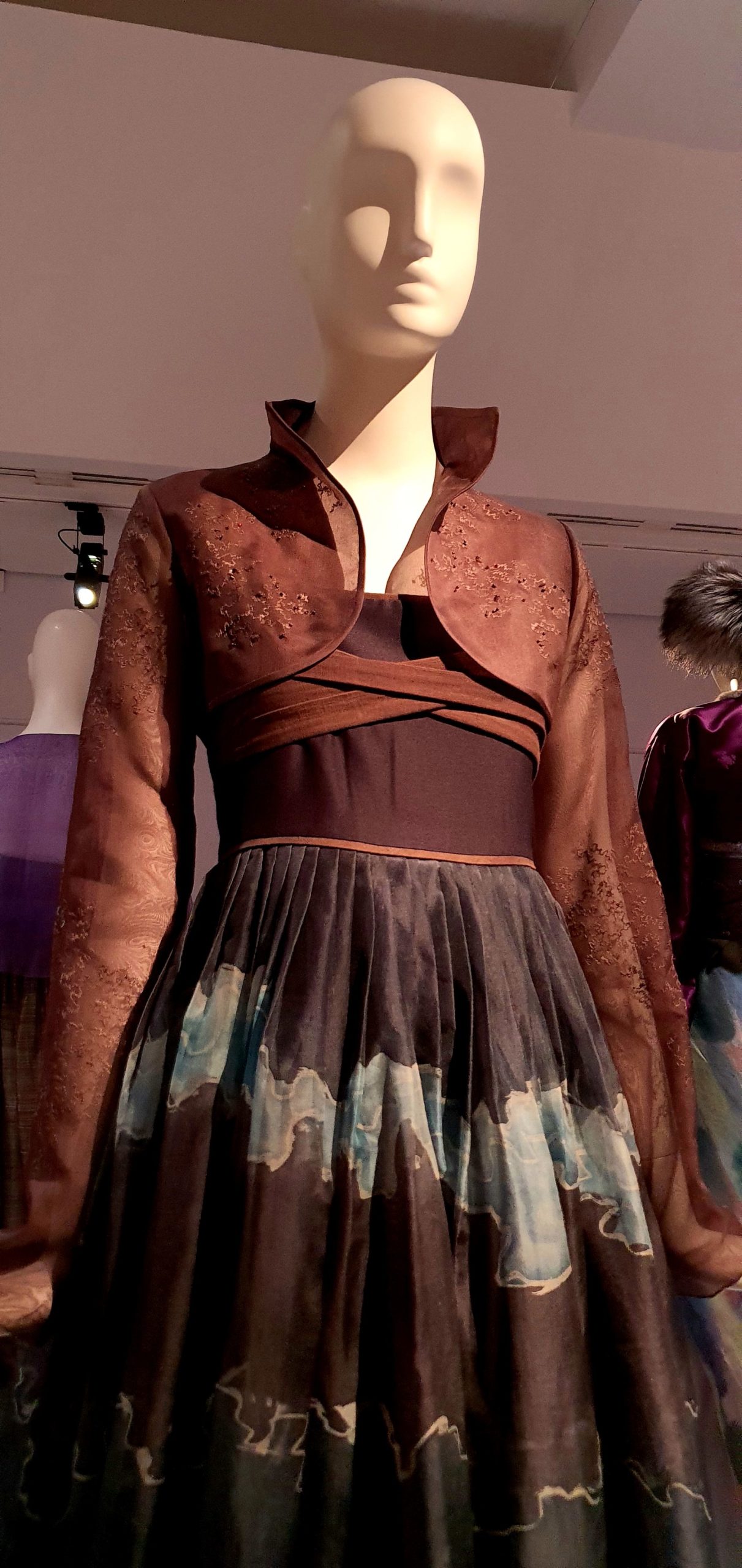 A sublime exhibition at the Musee Guimet in Paris, an endless source of inspiration as all her creations where based on naturally dyed, hand made fabrics, dreamy indeed!
The exhibition opens with traditional Korean costumes, all recreated by the Korean stylist. Most women's clothing feature the Hanbok, a very short and elegant short top, emblem of Korean traditional costume.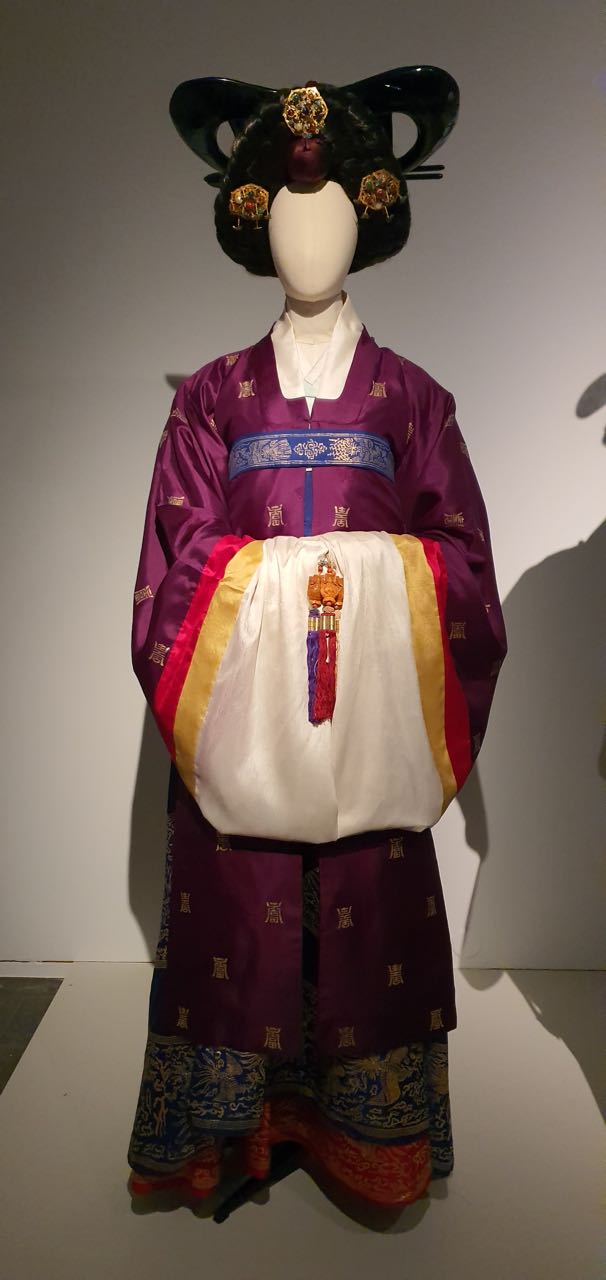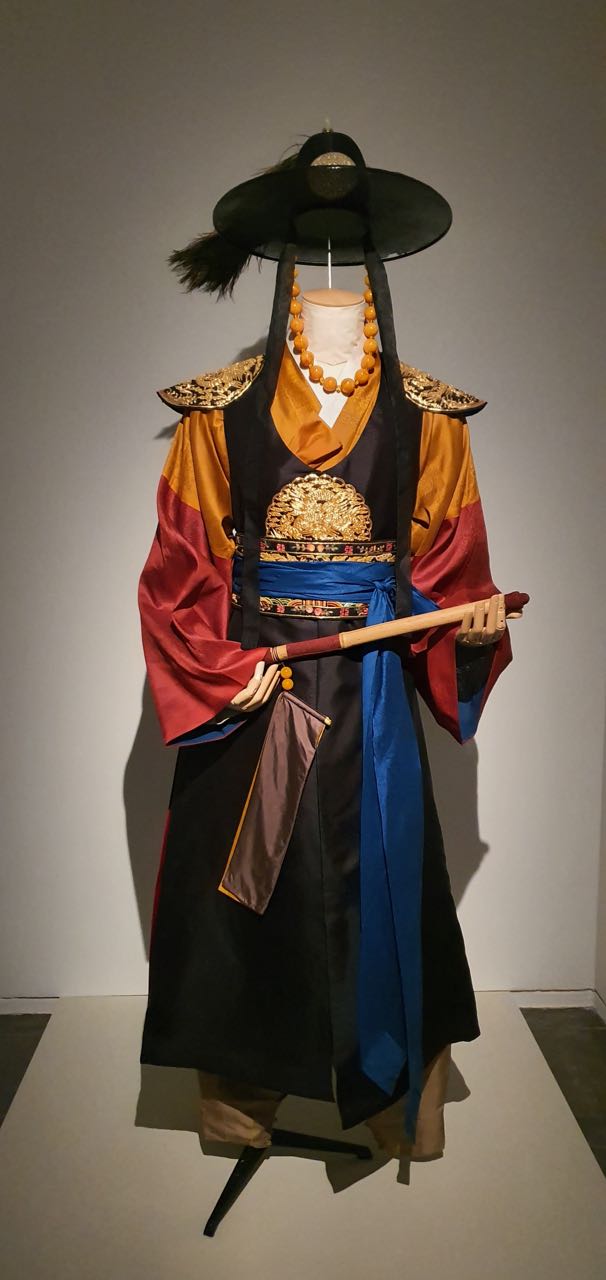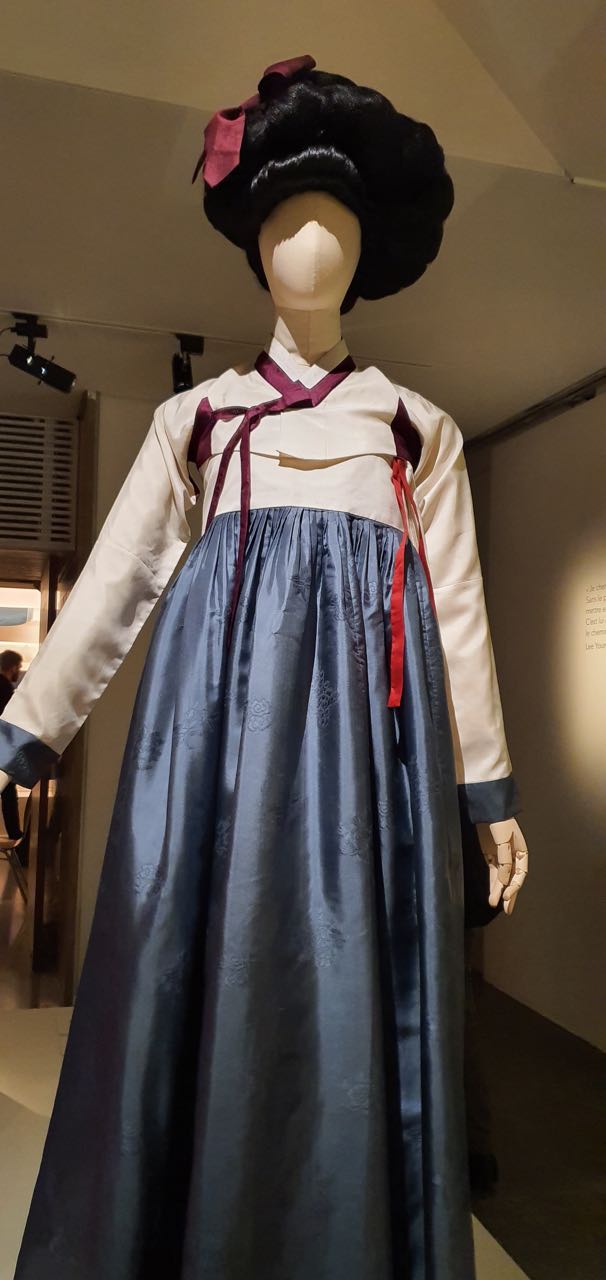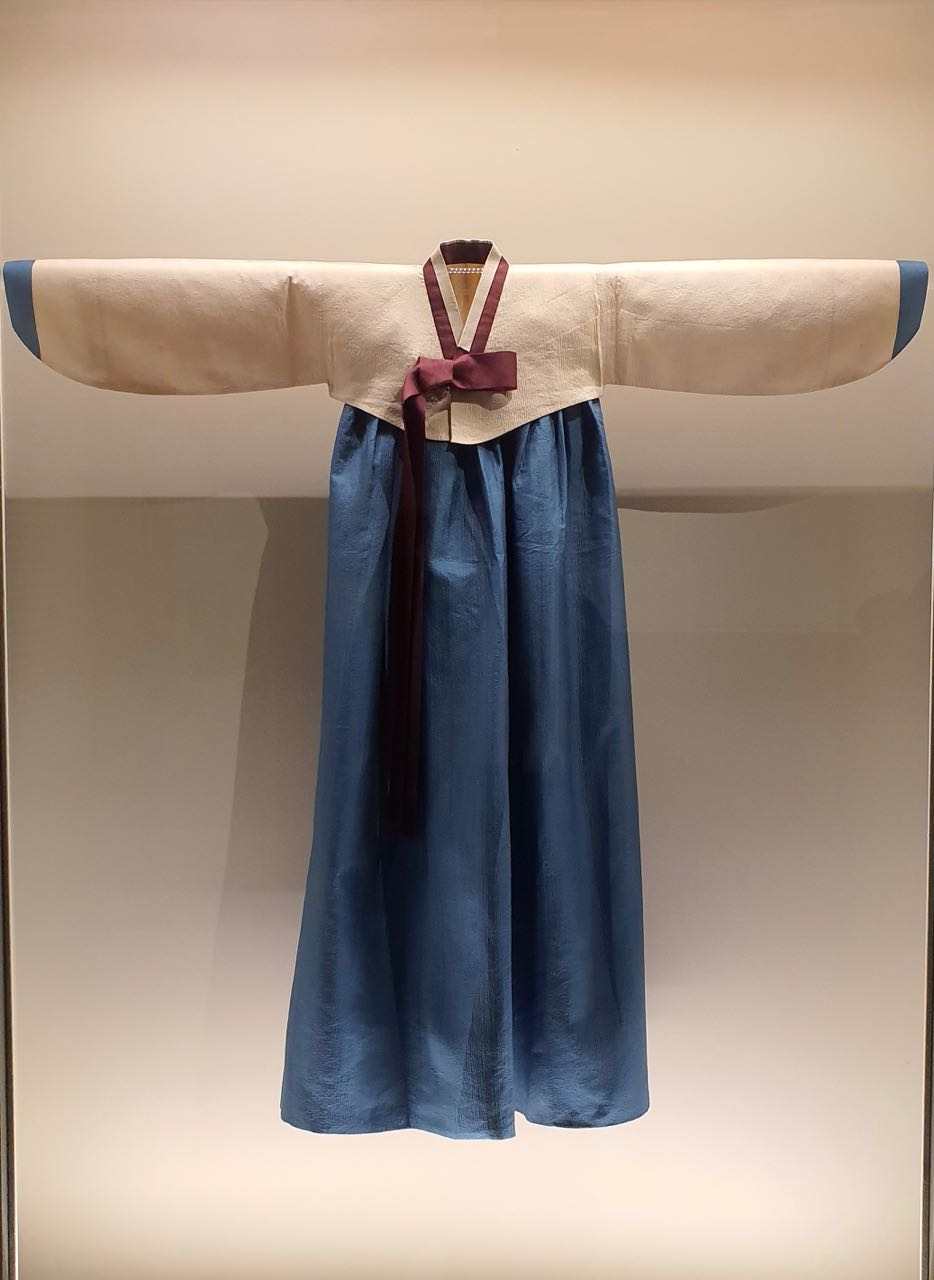 Even the farmers had extremely elegant clothing..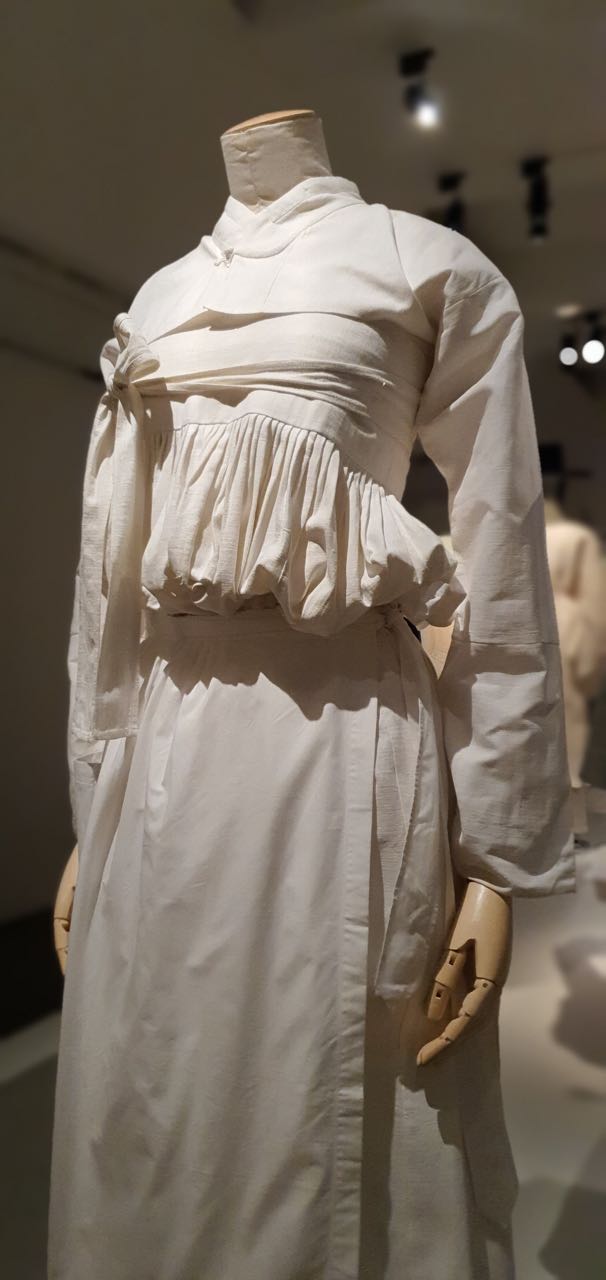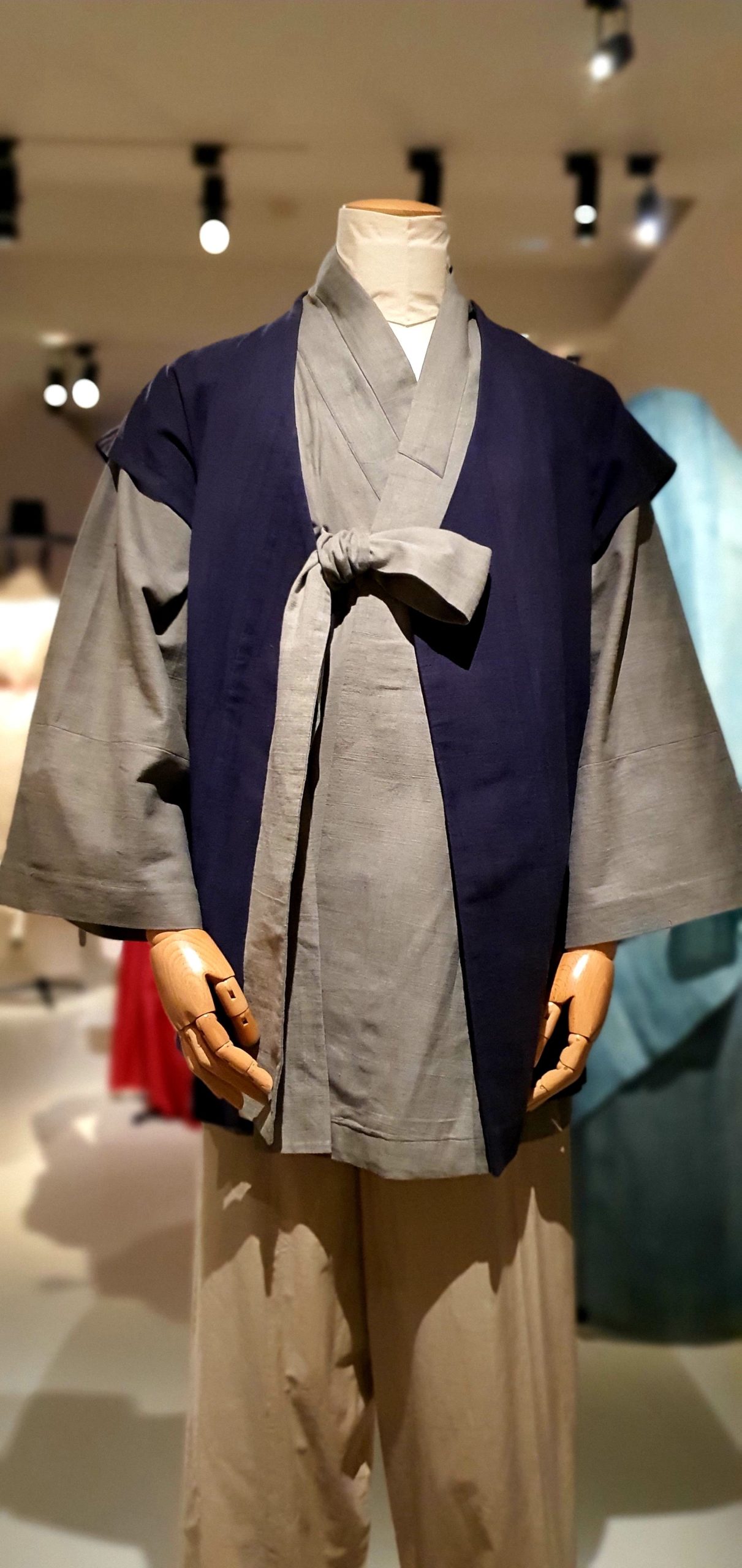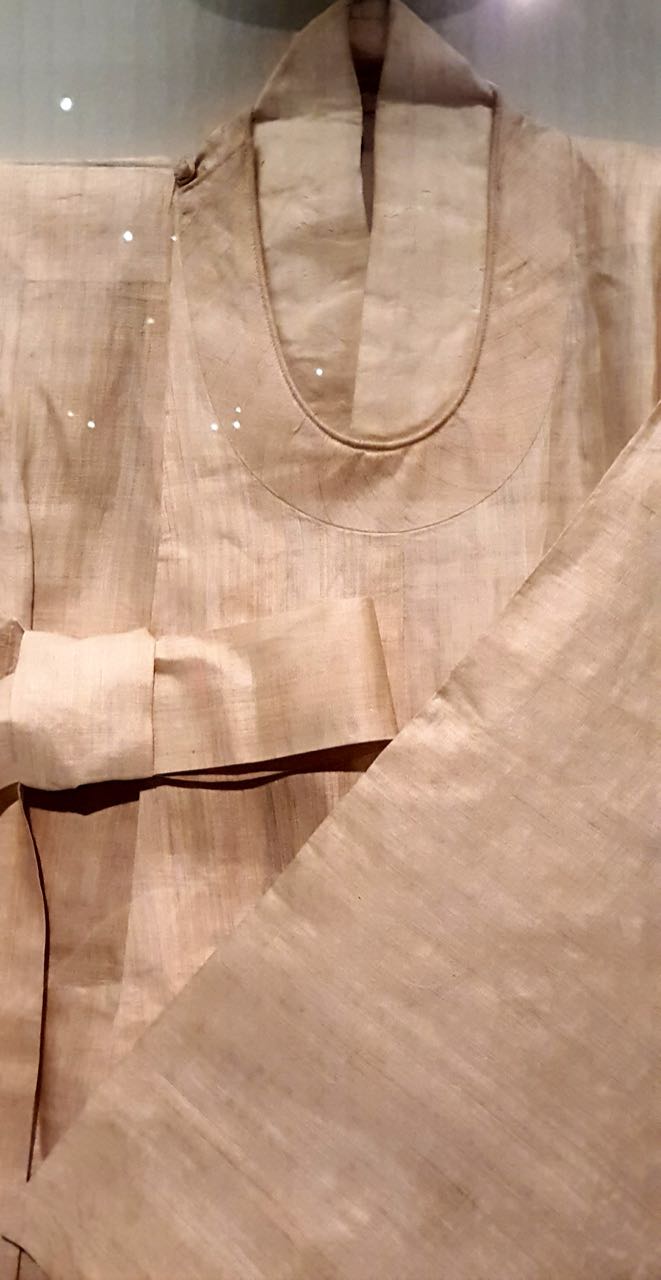 In this very hot and humid climate, those bamboo vest and fore arm bands where used against the skin, underneath clothing, to prevent them from sticking to the skin and leaving a layer of air to ventilate the body…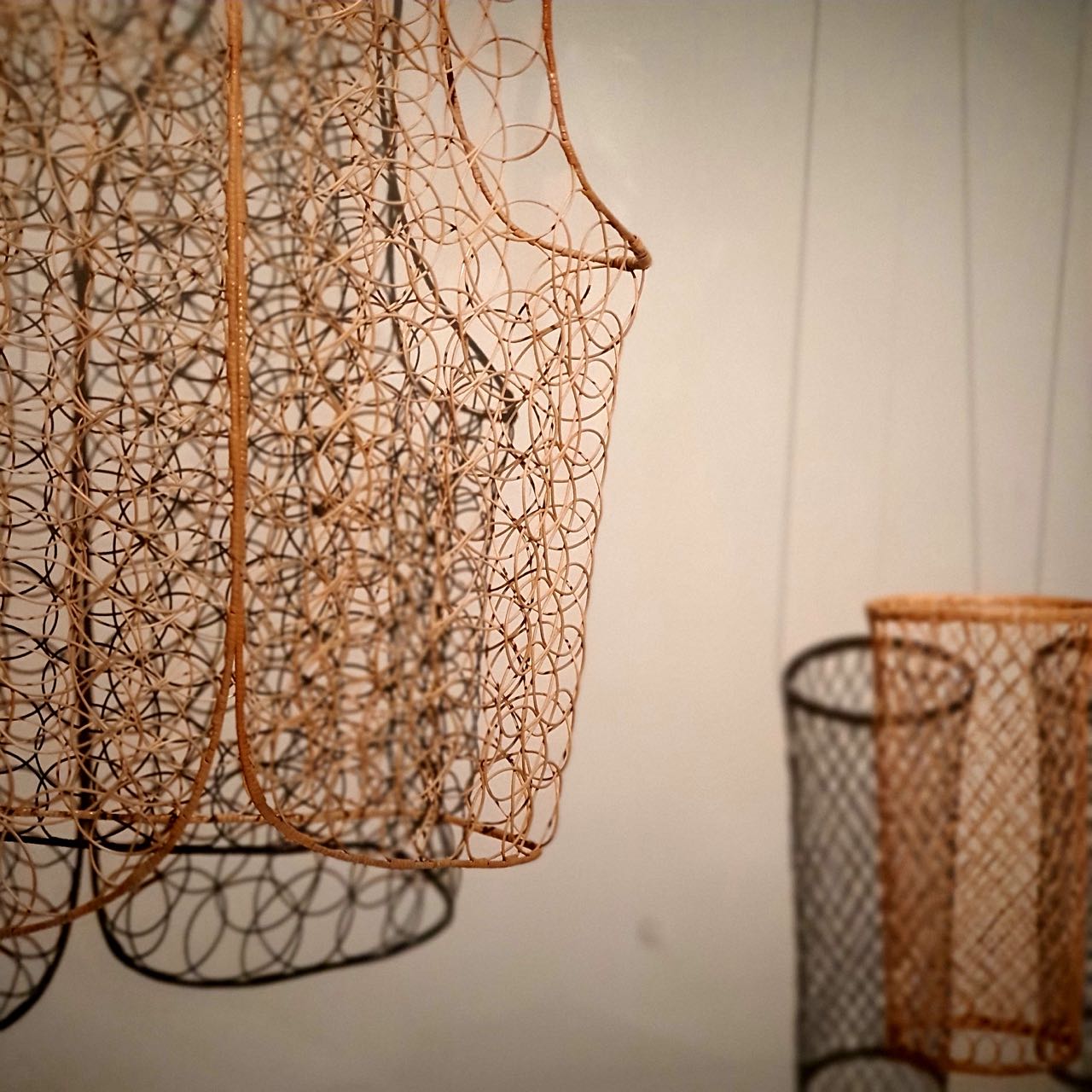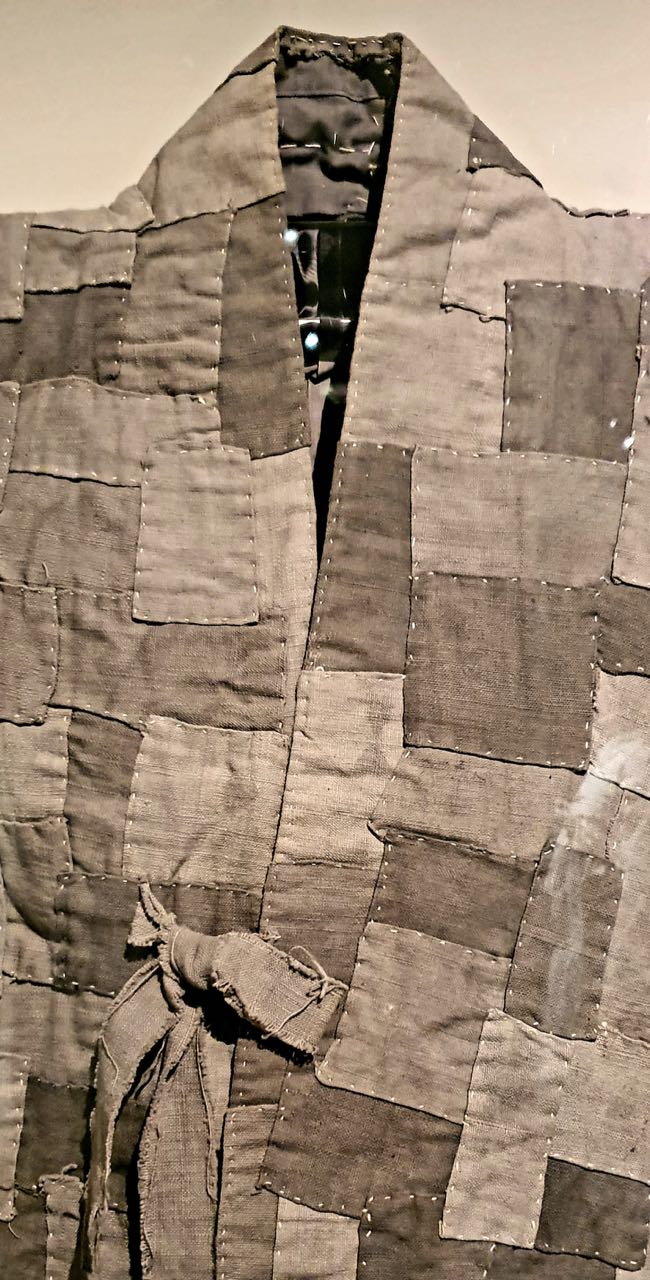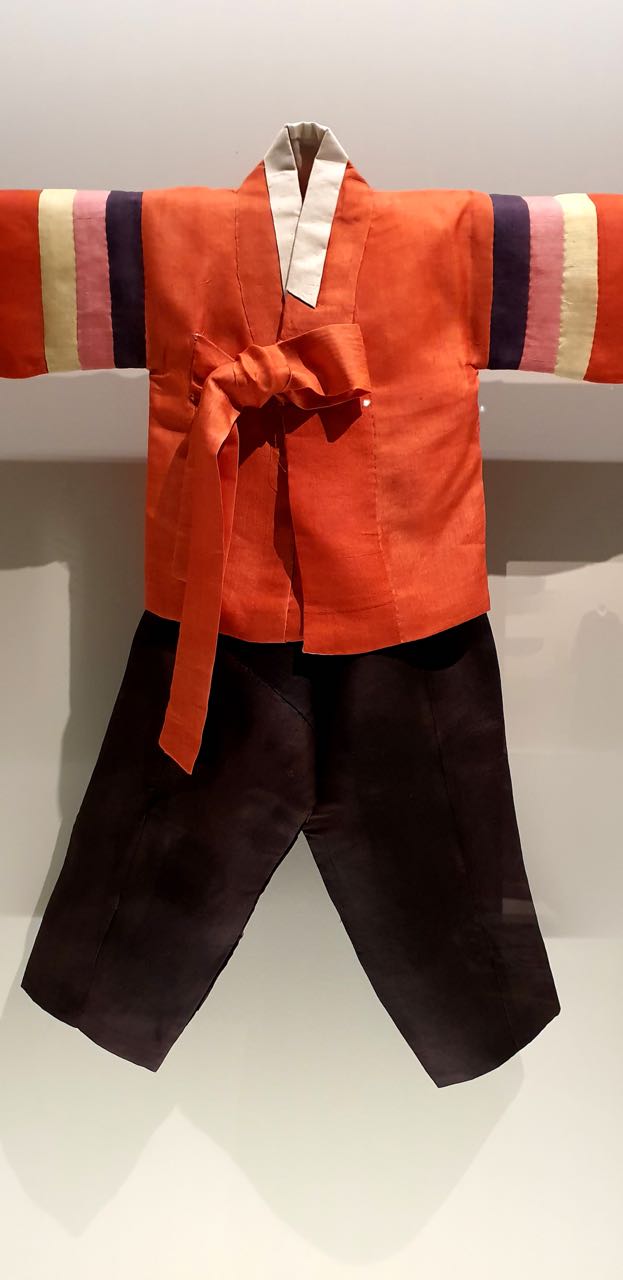 The second part of the exhibition features Lee Young-Hee's creations.