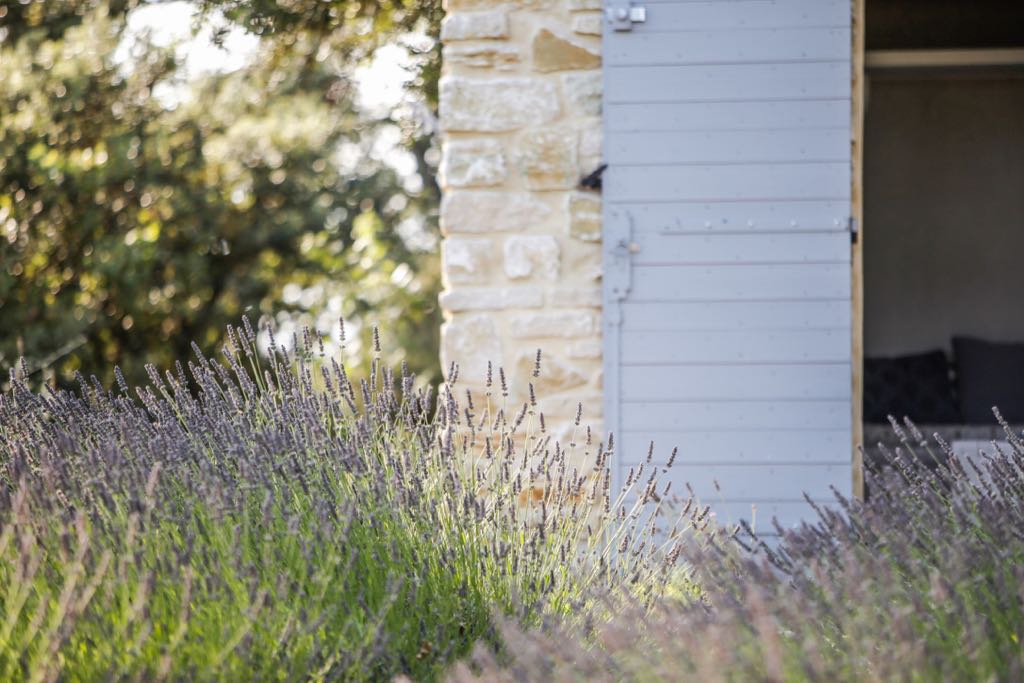 The lavender field at la Baye des Anges, is the source and inspiration for the lavender pouches production. We planted this field in 2013, and ever since the first crop, we have been enjoying the powerful fragrance all over the house.
This year, with the drought we had throughout the summer, the crop is super concentrated and fills the studio with summer vibes, a real bliss! Processing is very low tech: the lavender is dried in the shade, then put on a sheet of fabric, which is pressed and rolled to separate the flowers from the stems..
Over time, as with my other creations, friends, family and guests have encouraged me to create a range of commercially available bags, so here they are at Mei Line.