Shibori is a method of negative contrats perfected over the centuries by Japanese tradition. There are many methods to keep particular areas of the fabric away from the dye in order for it to retain it's original colour (here white).
For Itajime shibori, the fabric is folded between wood blocks that are clamped together, the pressure impedes the fabric's contact with pigment. After the desired colour is obtained, the fabric is unclamped and the pattern appears like magic!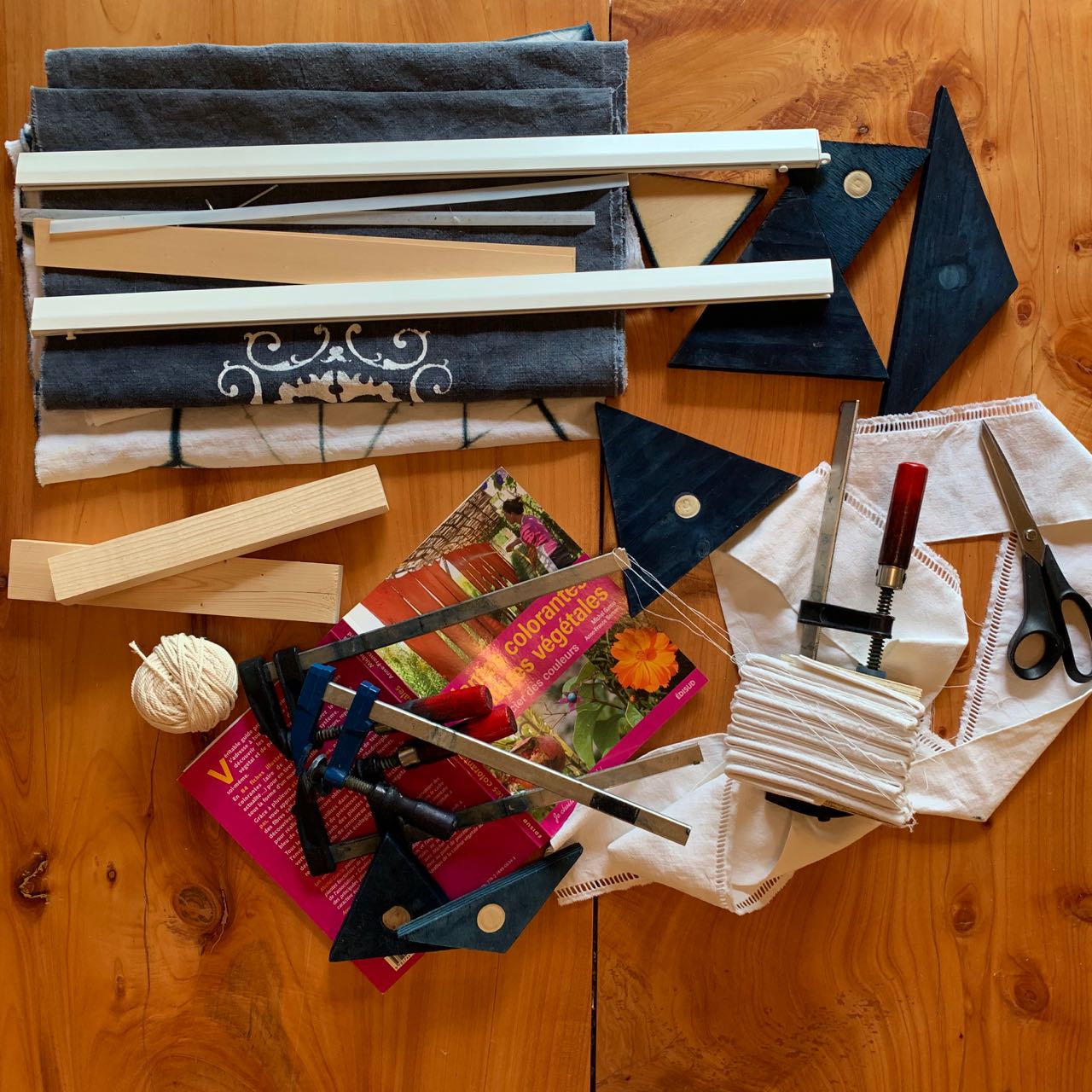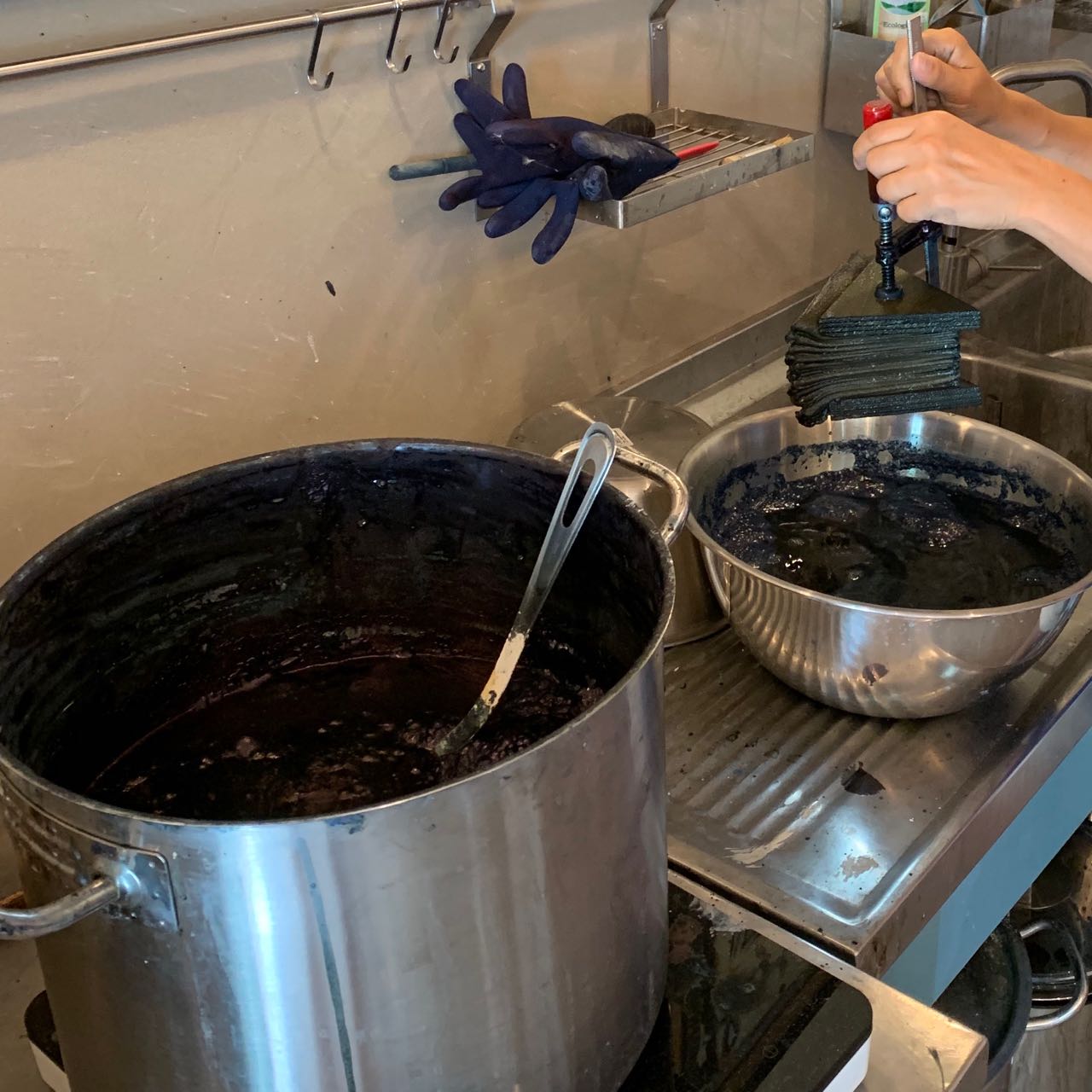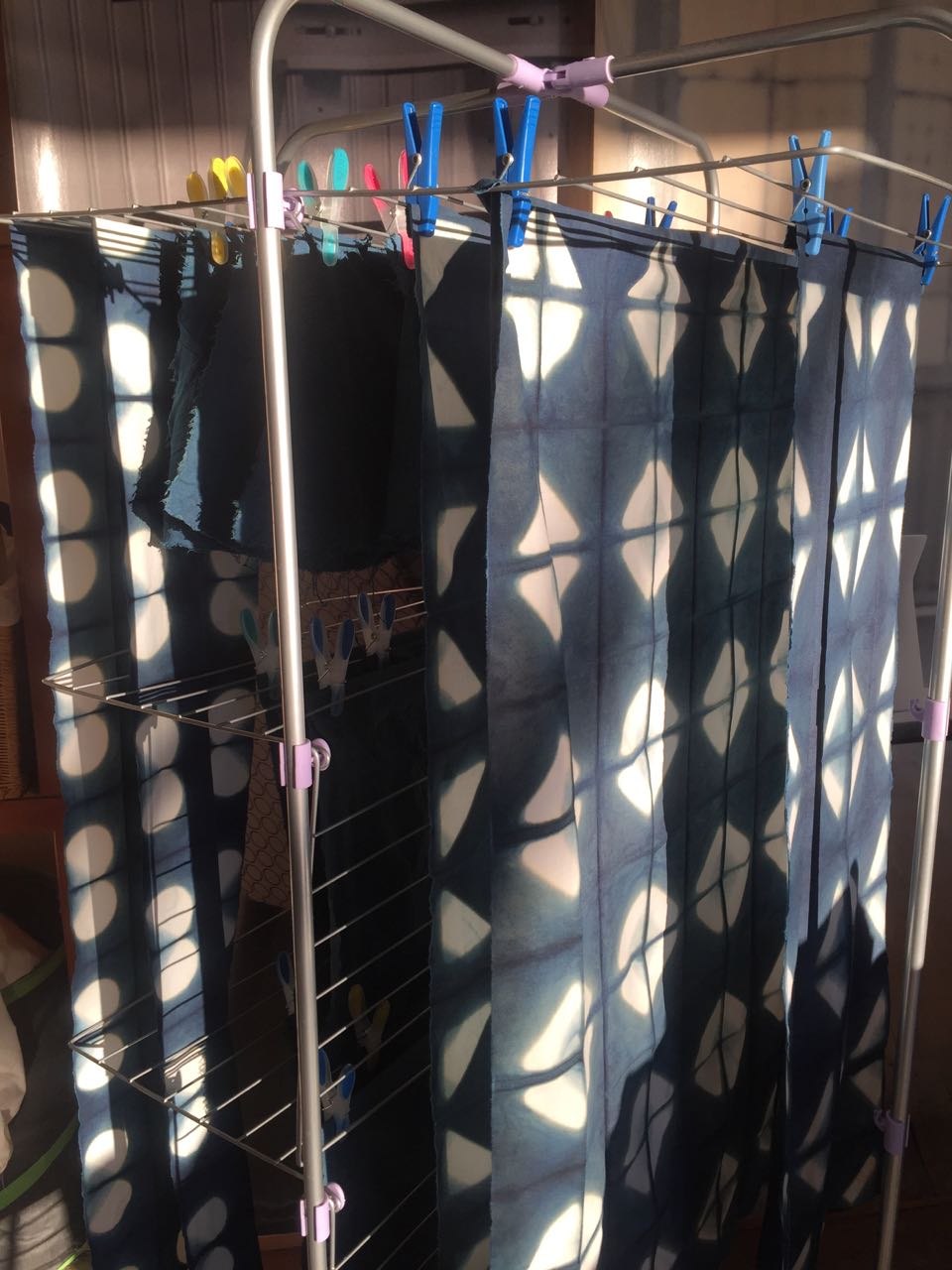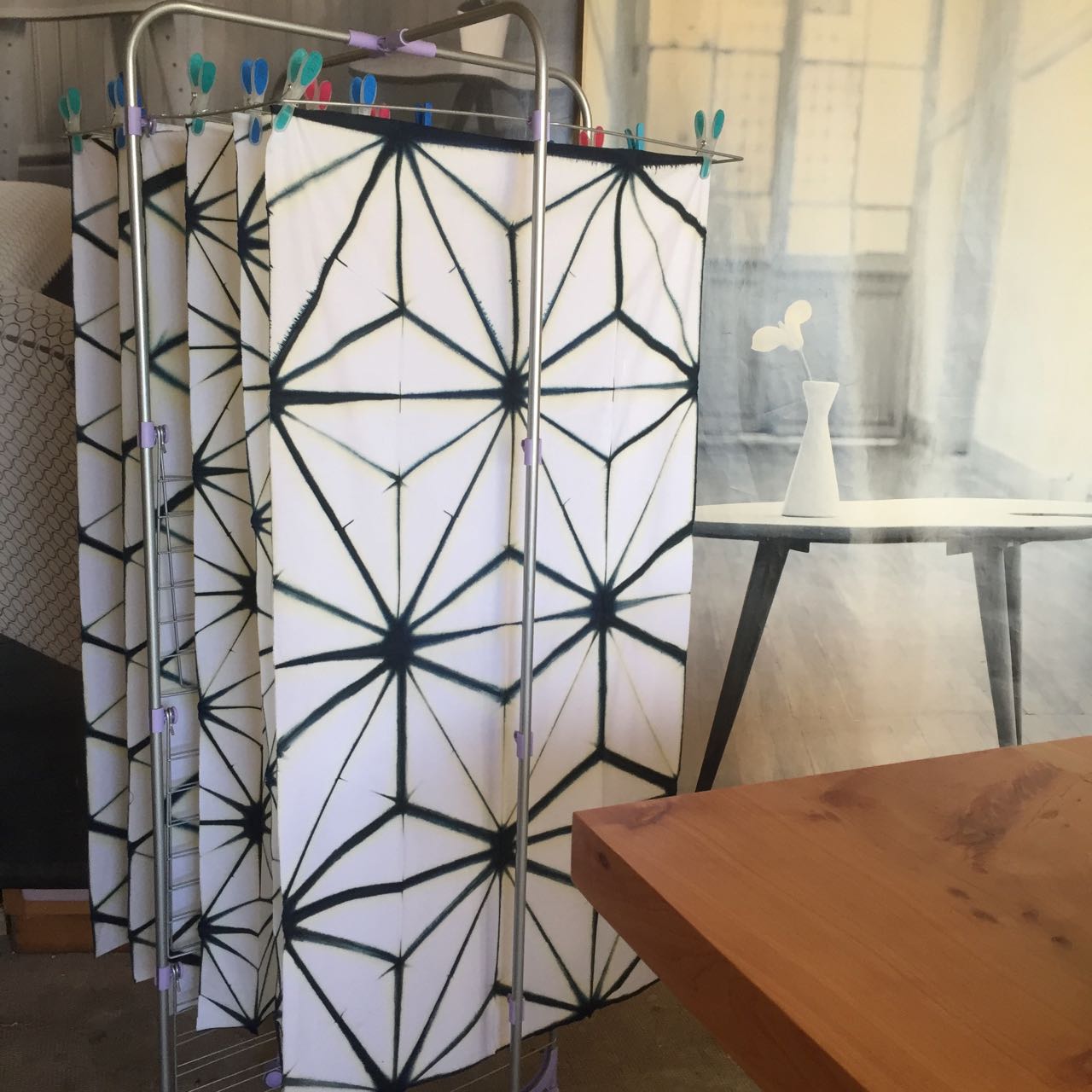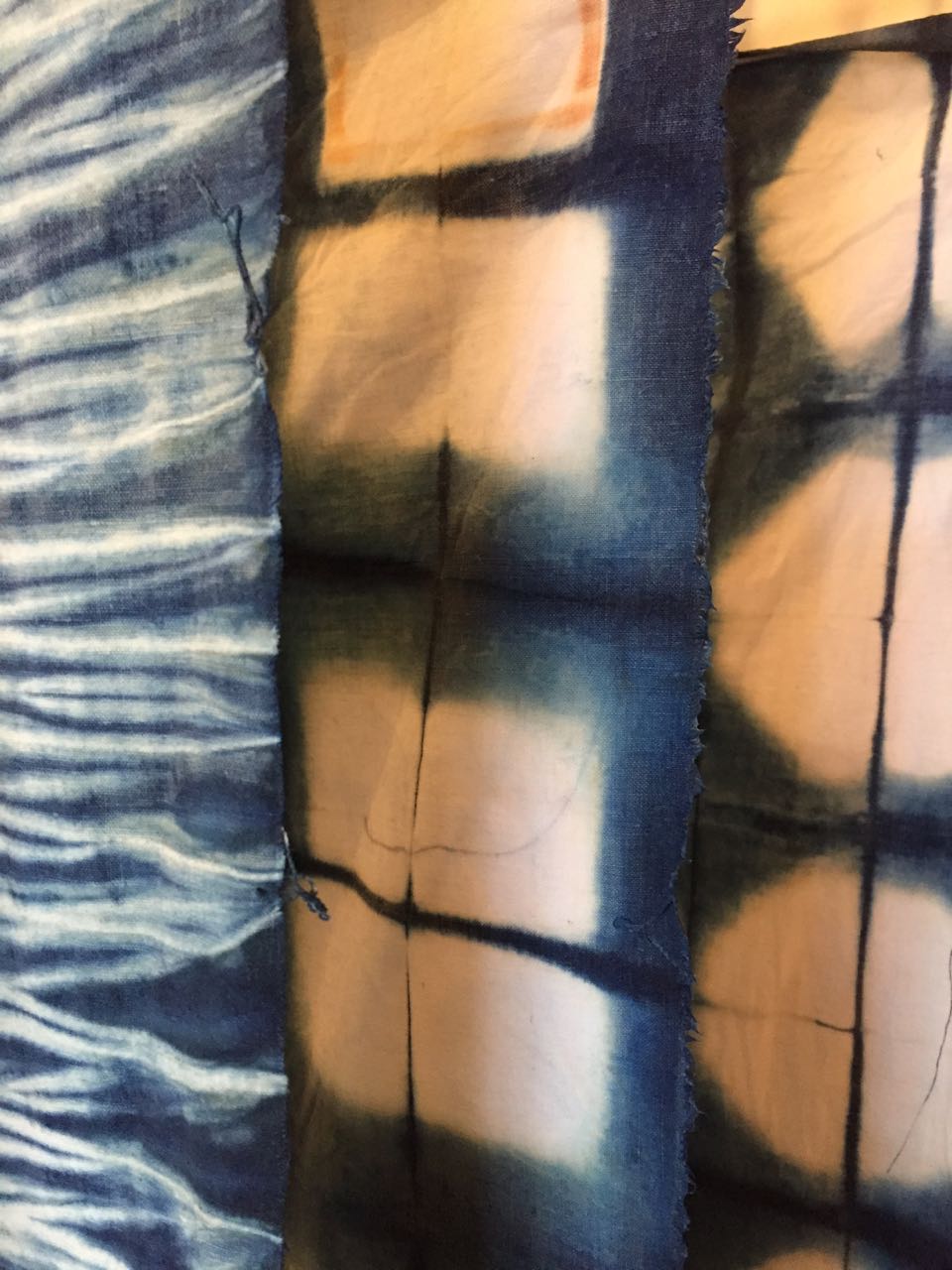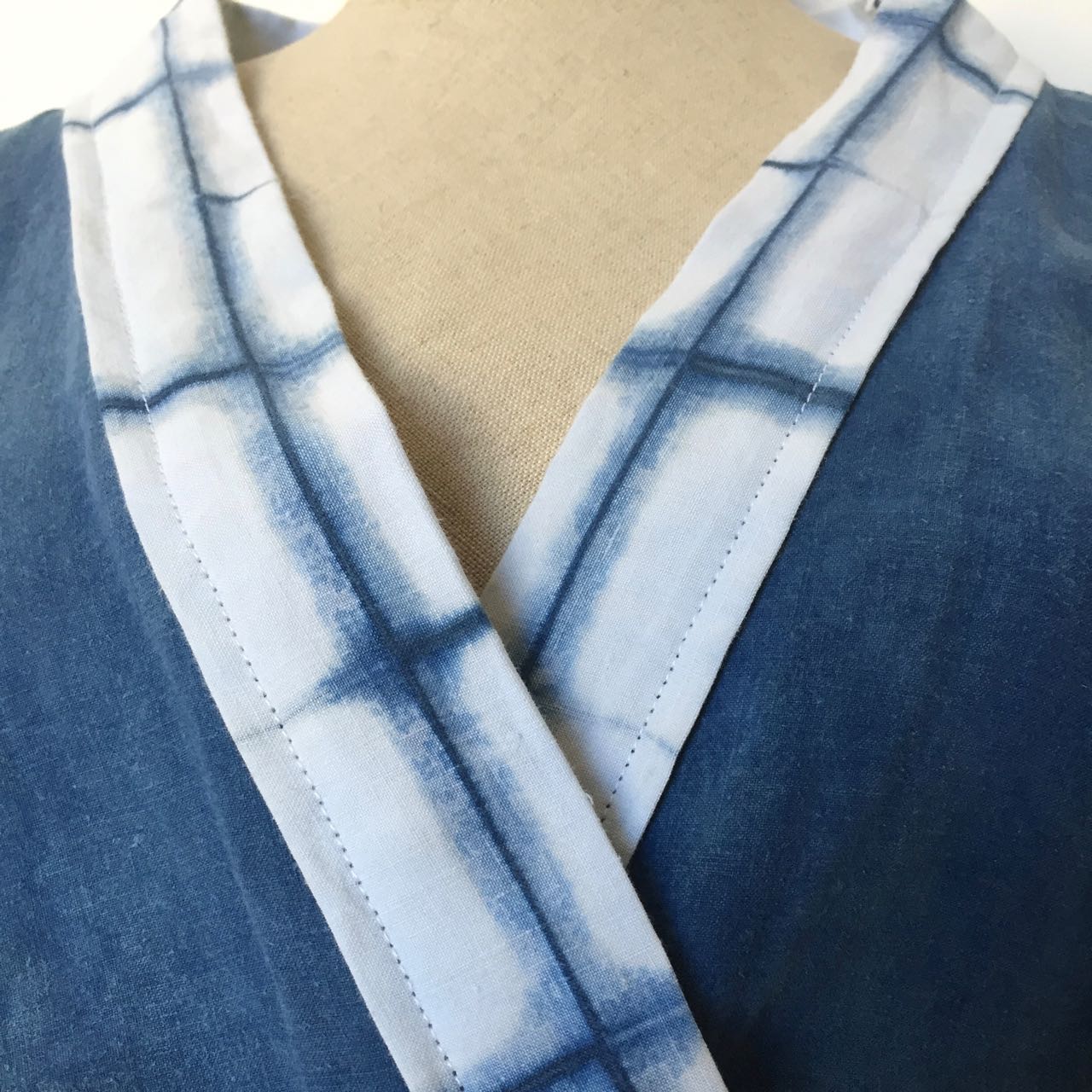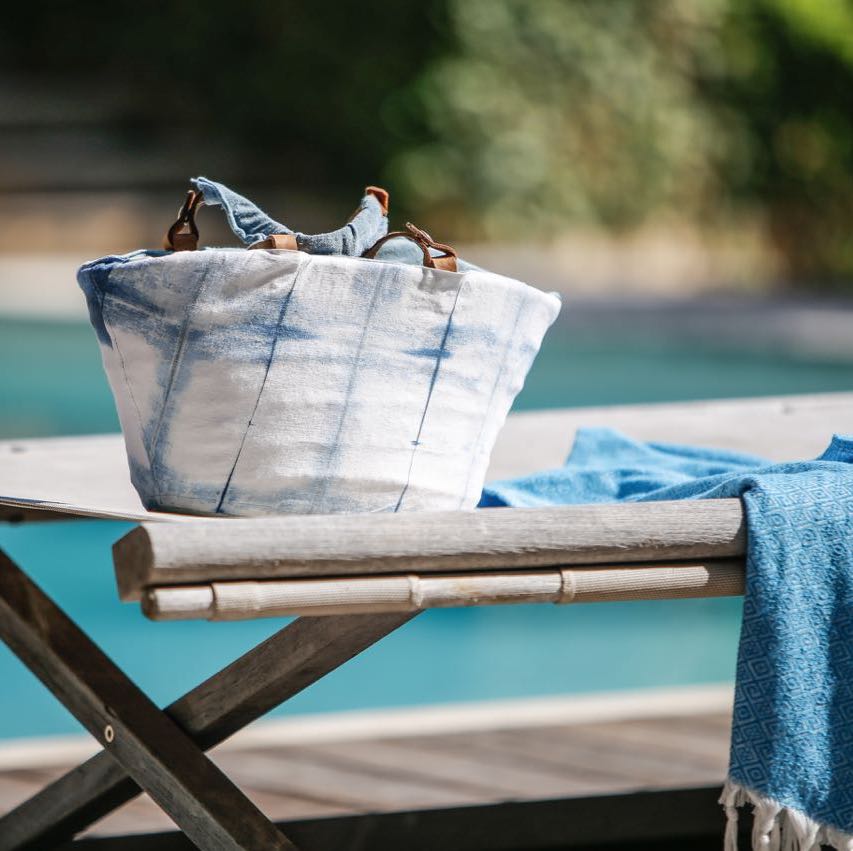 After Paul Jackson class, I was inspired to try some new shiborigami techiques…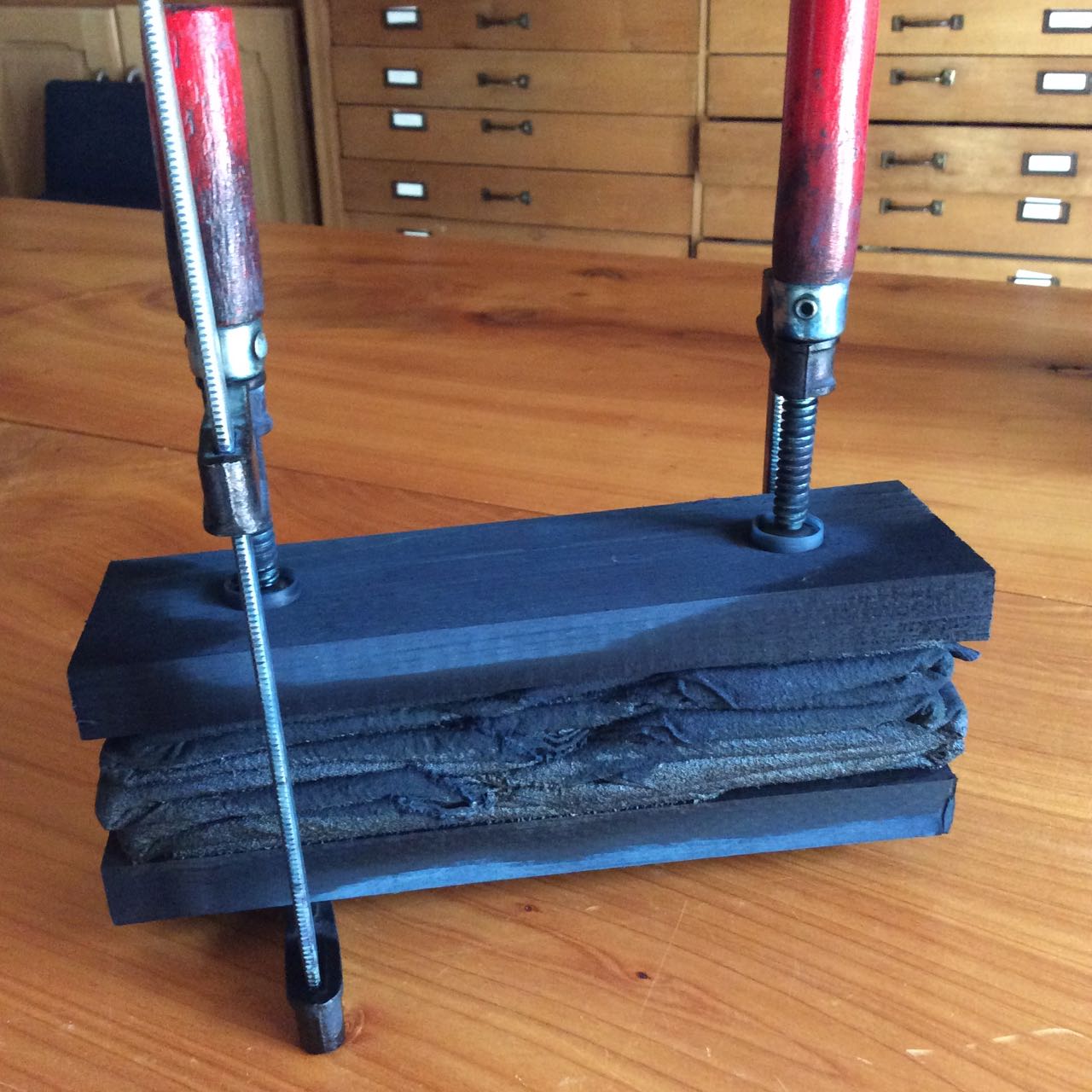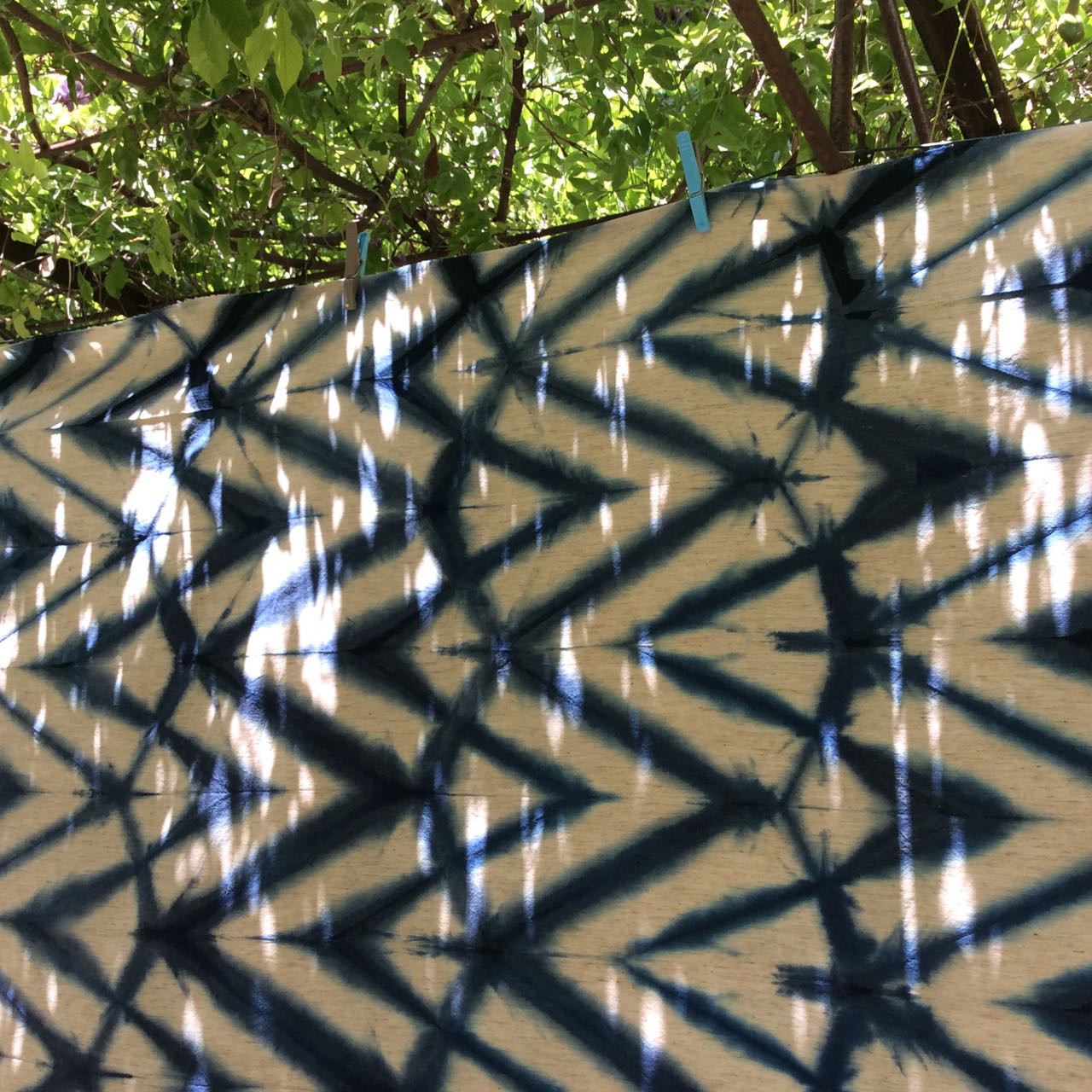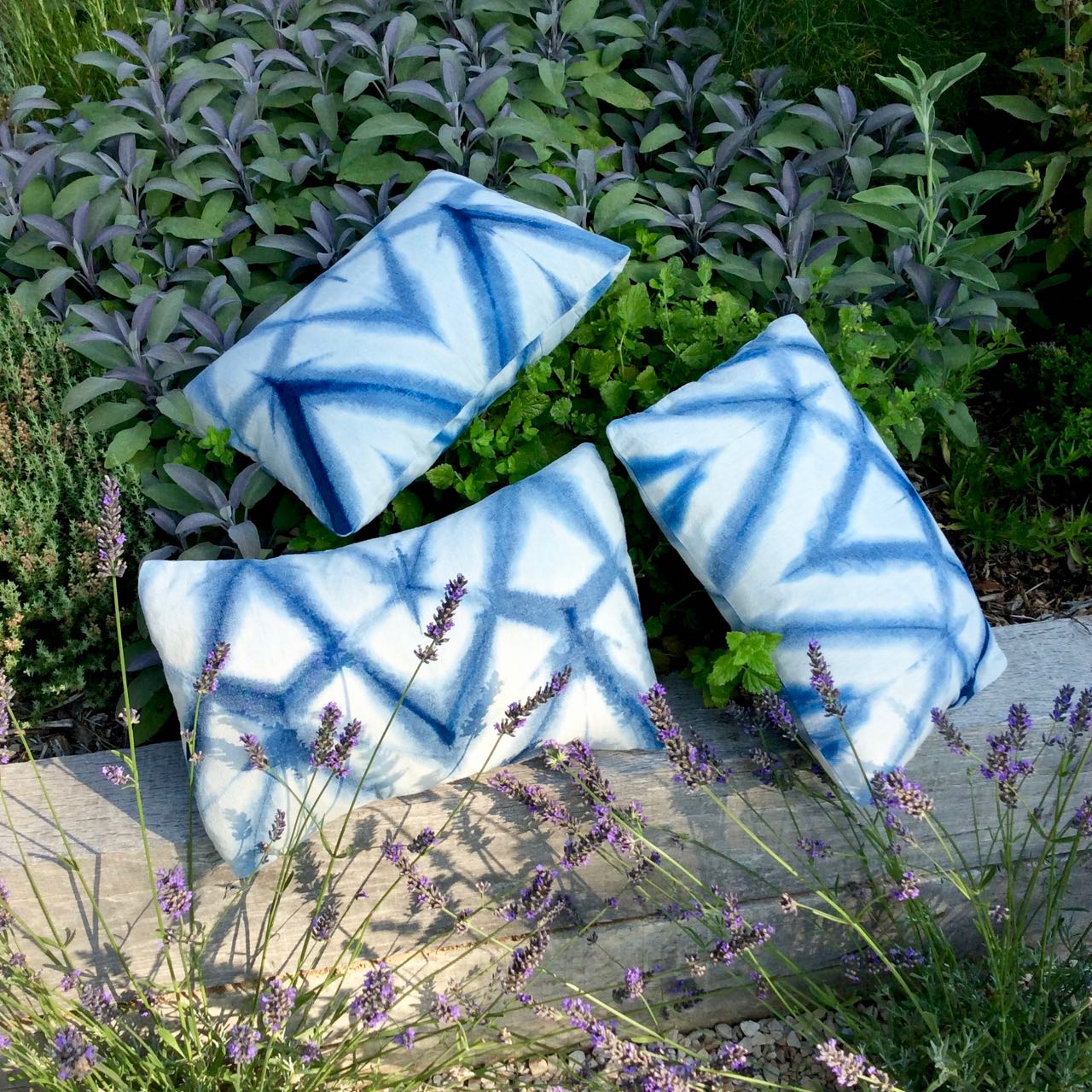 Arashi shibori is another reserve technique in which the lines are creating by only exposing part of the fabric that is tightly wrapped around a pole. Traditionaly in Japan, it was around a beautiful bamboo pole. Nowadays, we have to make do with pvc tubes..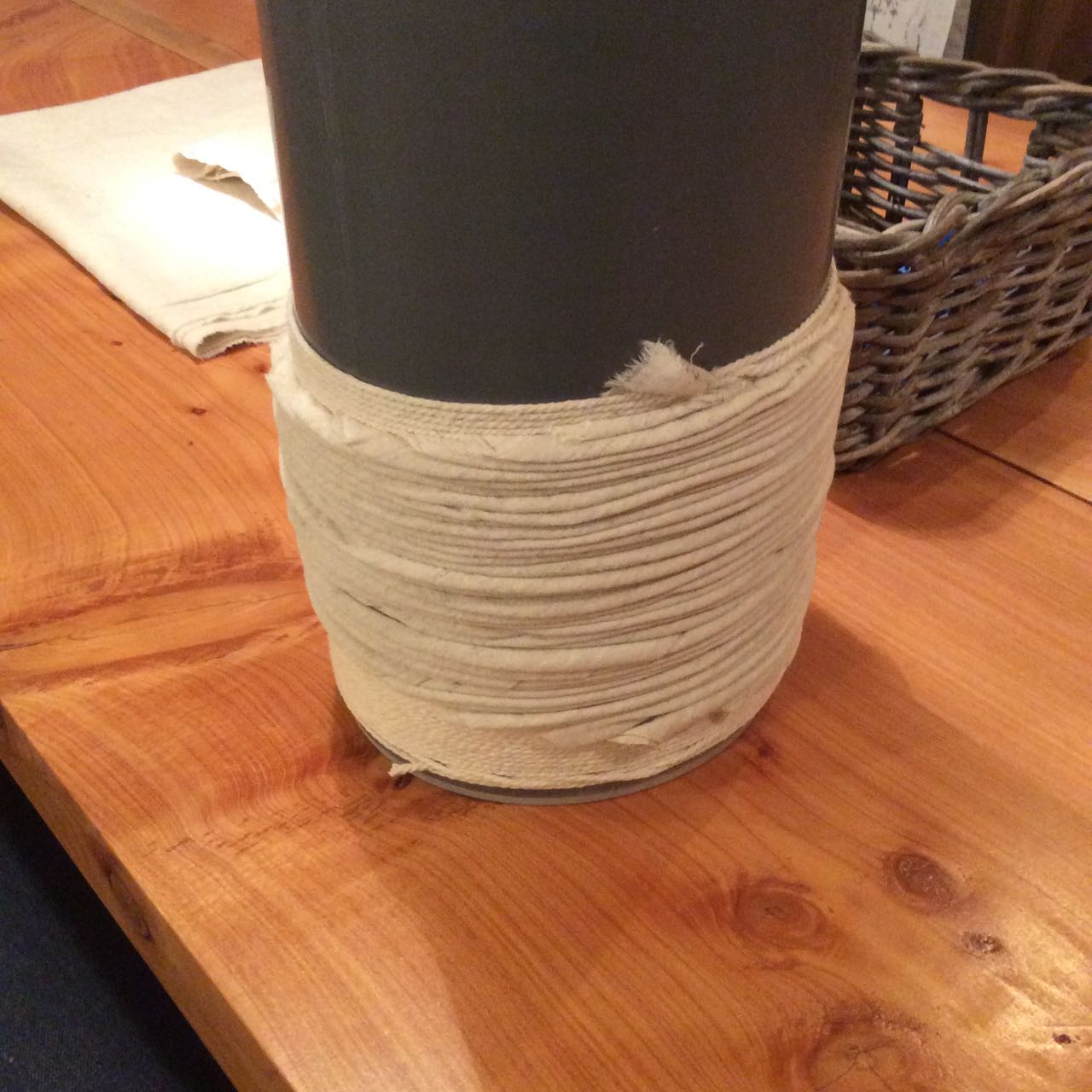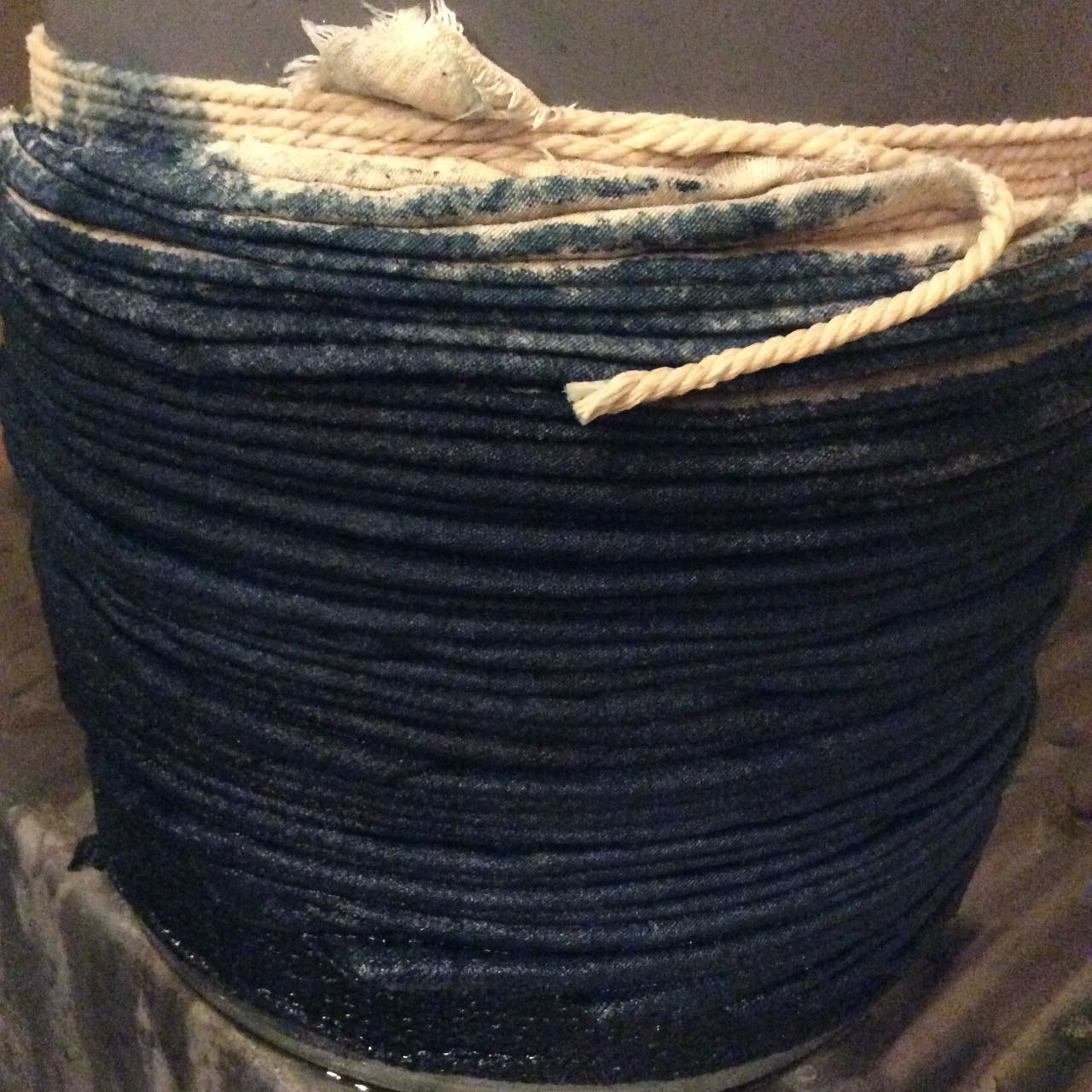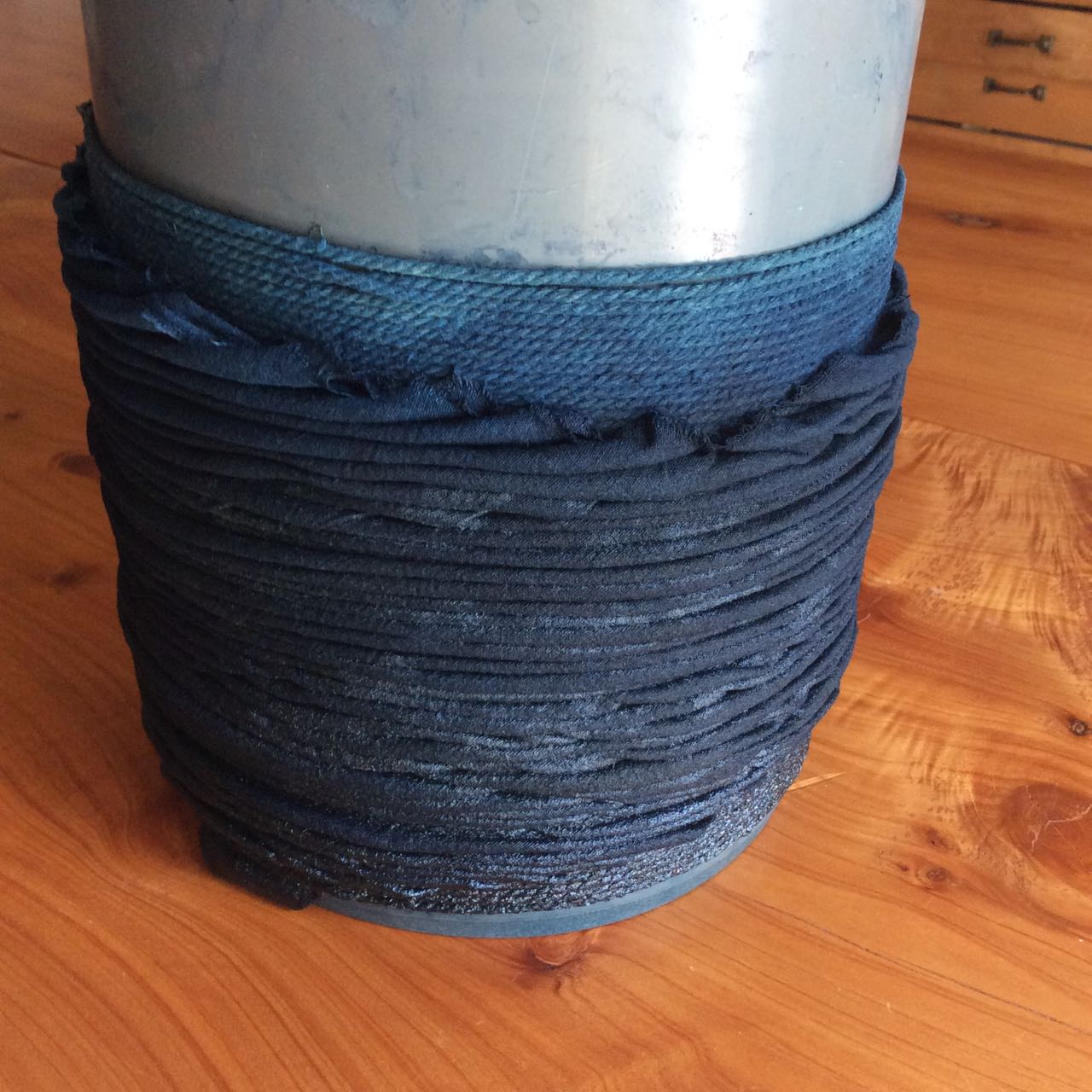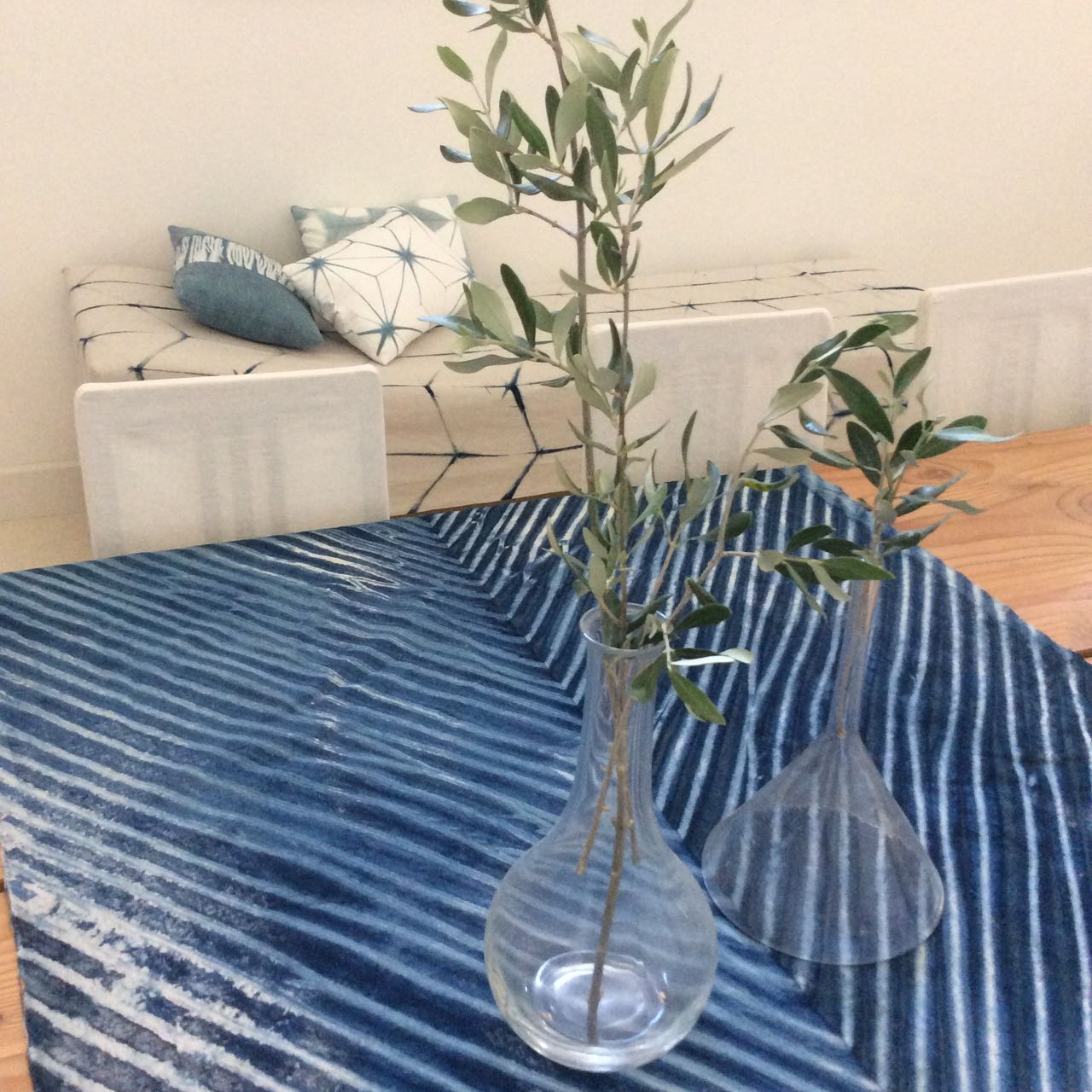 Both pattern can mix and match quite harmoniously..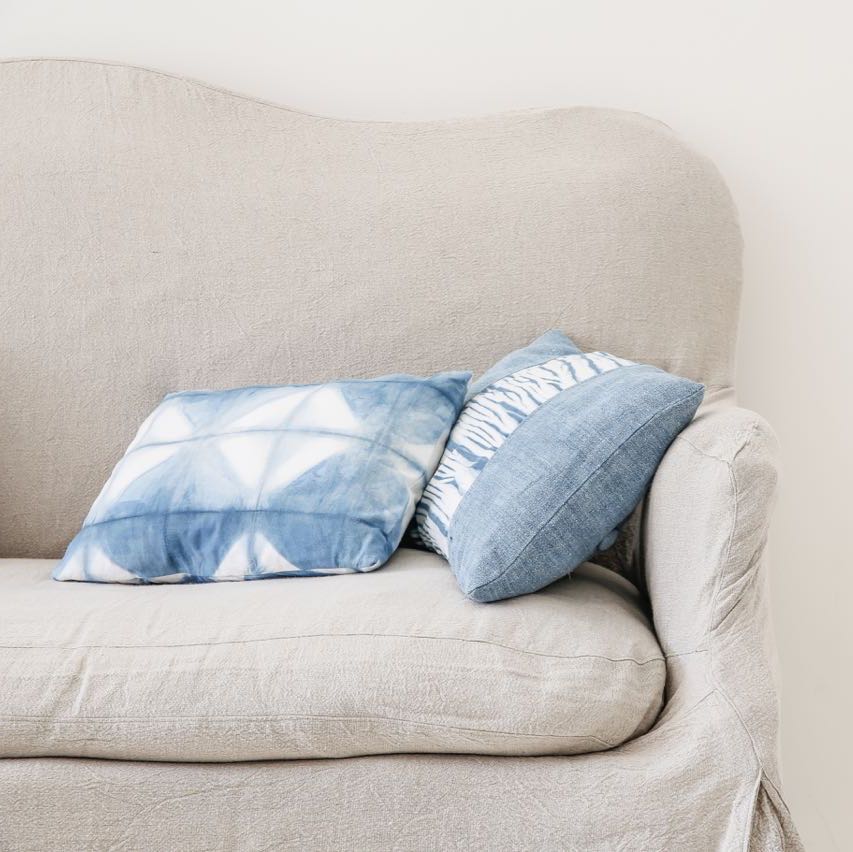 Back from Japan, indigo has become an obsession. experimenting shibori on different type of fabrics…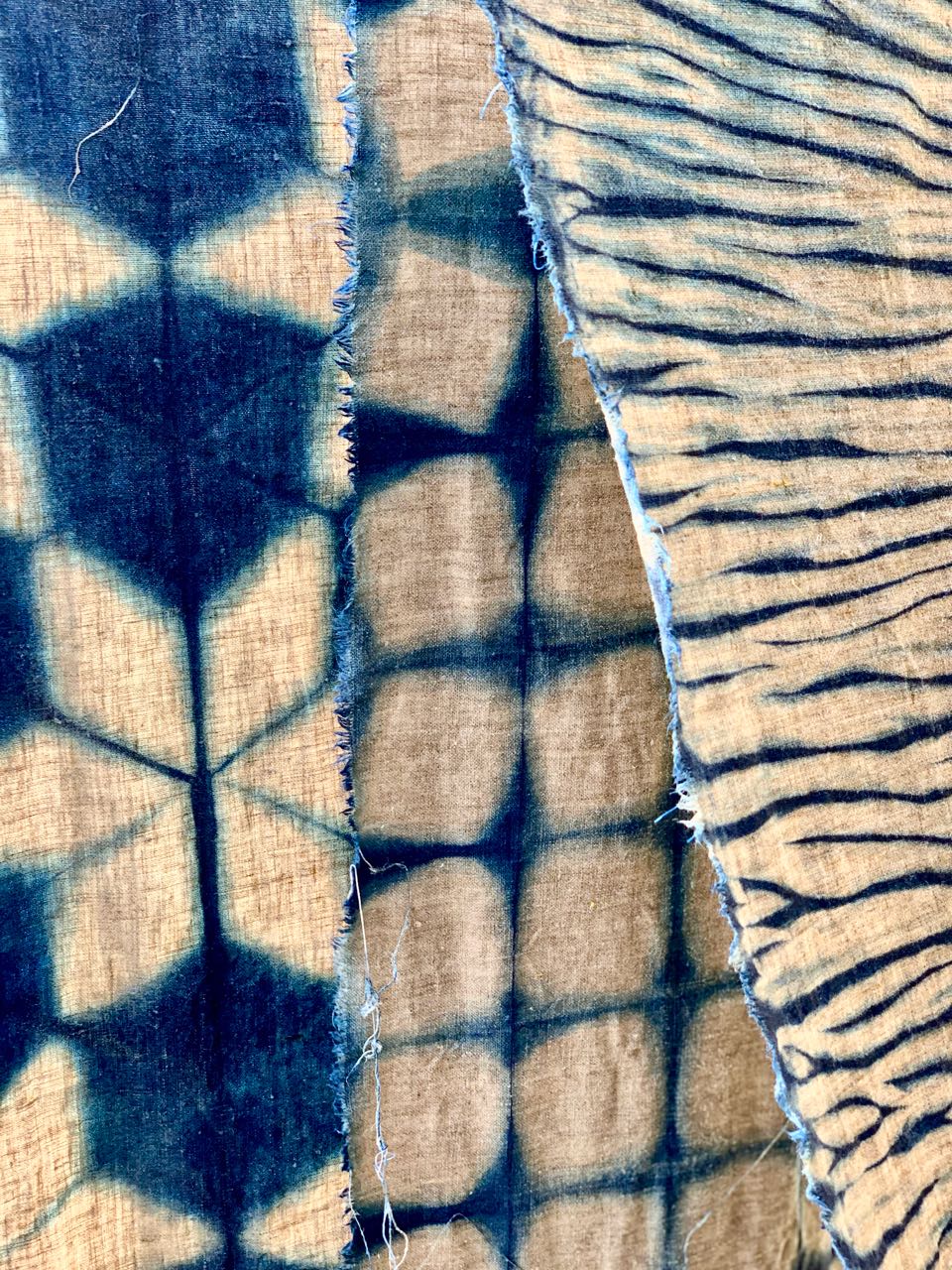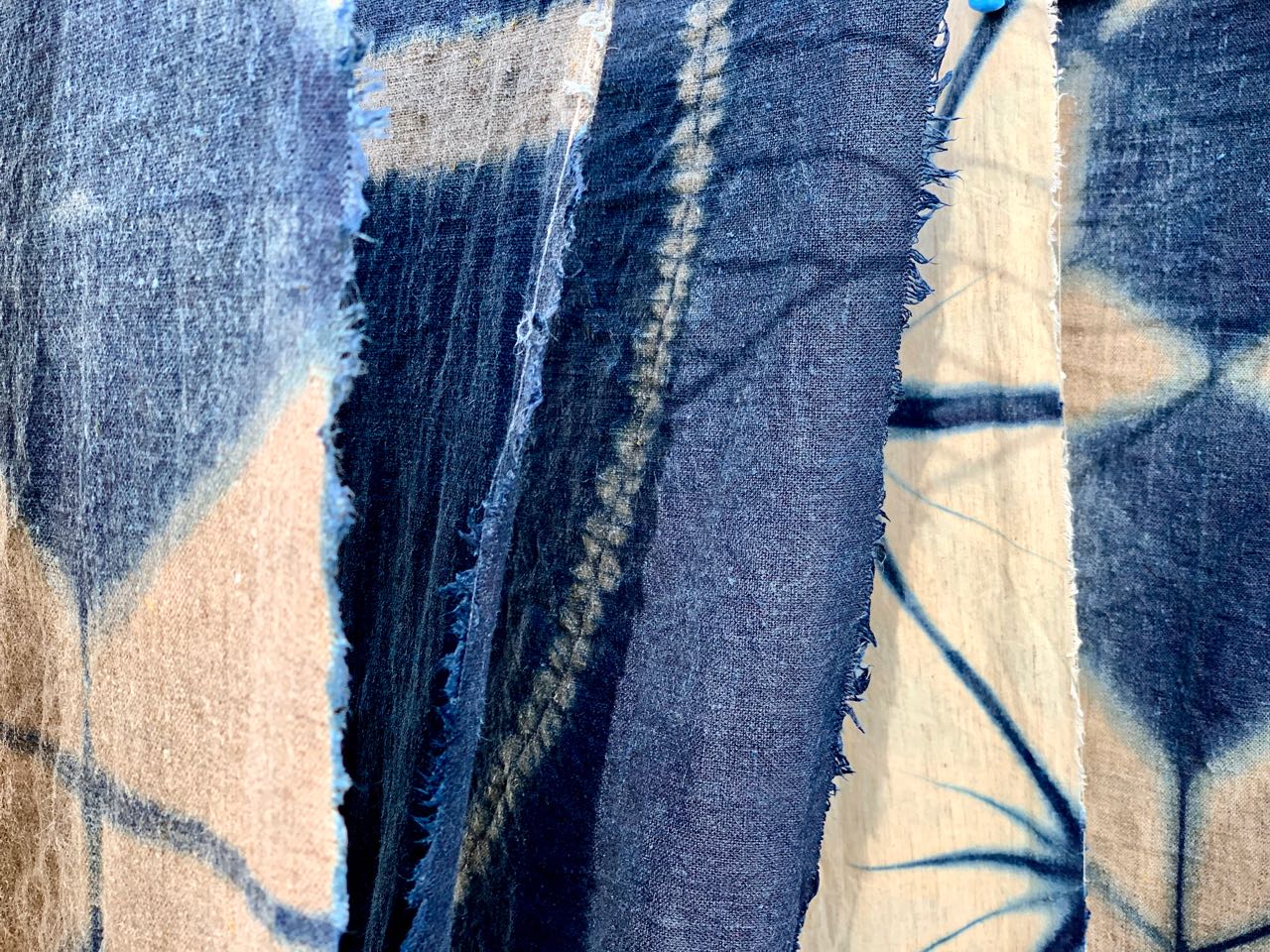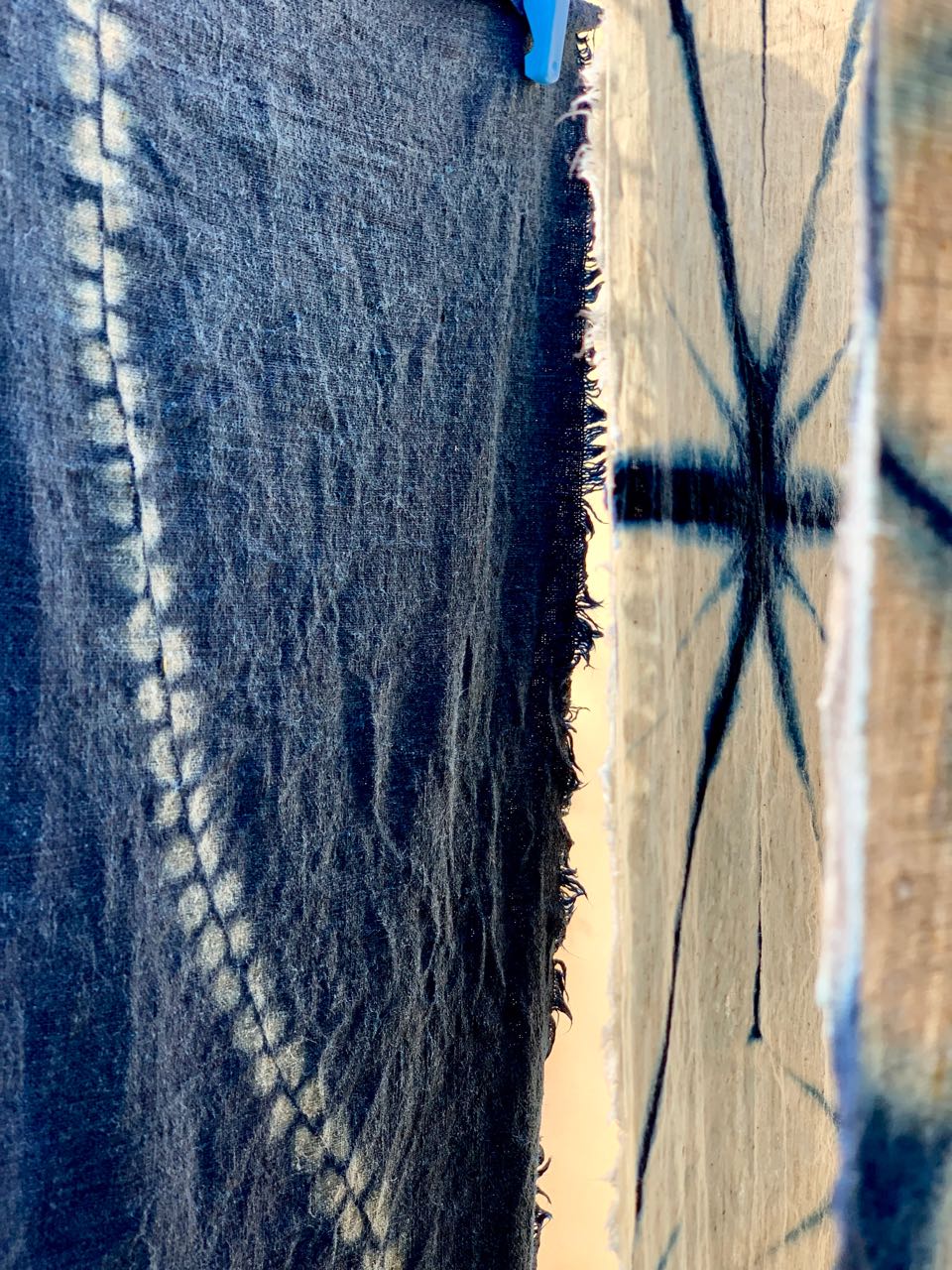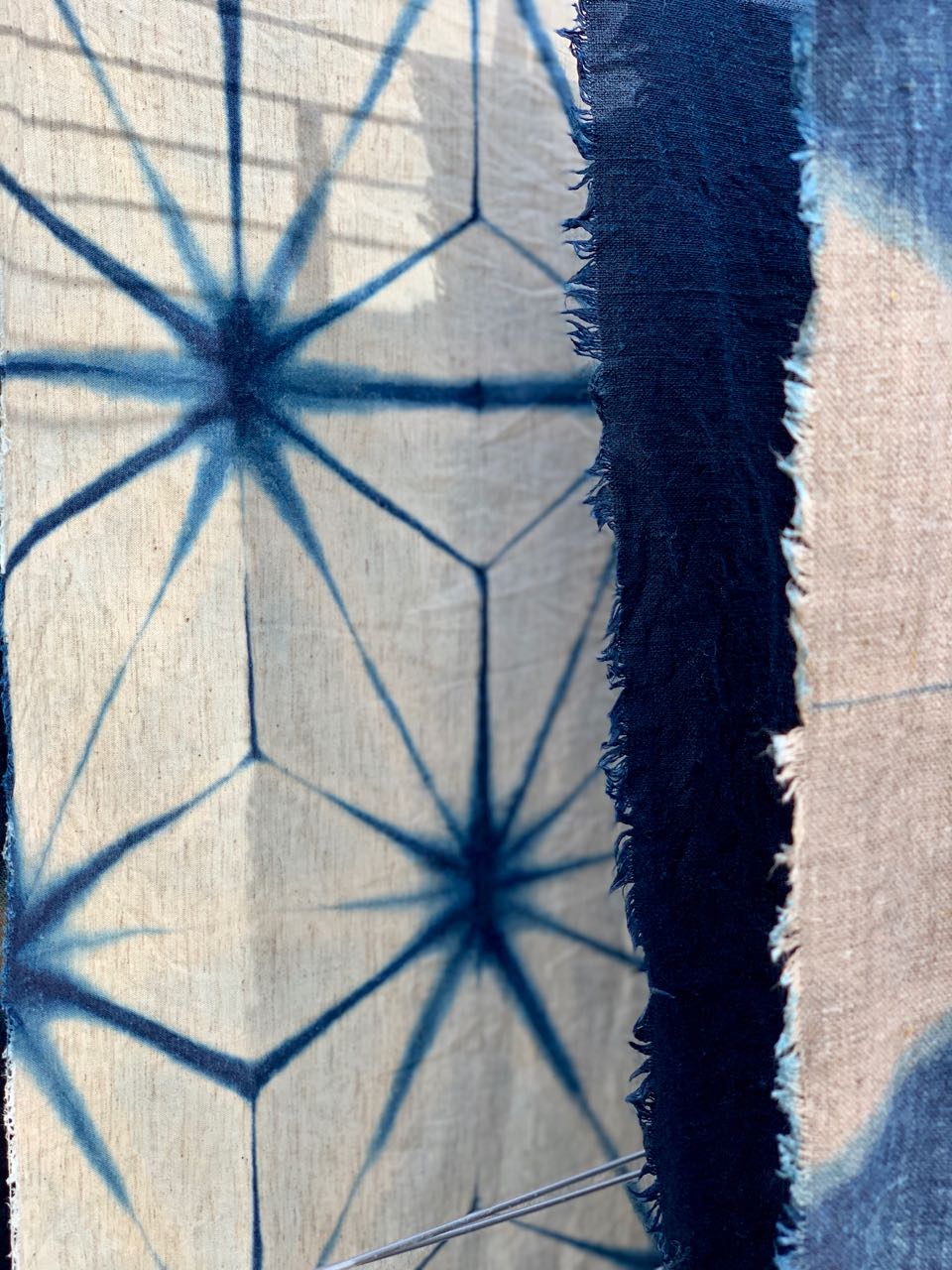 In